Judging by the lines
at several of these South Indian restaurants, Tokyo folk can't get enough of the intense flavors and fragrant whole spices that characterize the cuisine. Here are five of the best places to discover some new taste sensations.
5. All-you-can-eat lunchtime curries at
Venu's
(Kinshicho)
This shitamachi place has a canteen-like atmosphere, but its full Chennai flavors and excellent value for money keep the locals coming back for more. The lunch set includes all-you-can-eat vegetable and meat curries, and unlimited biriyani with chunks of tasty chicken throughout.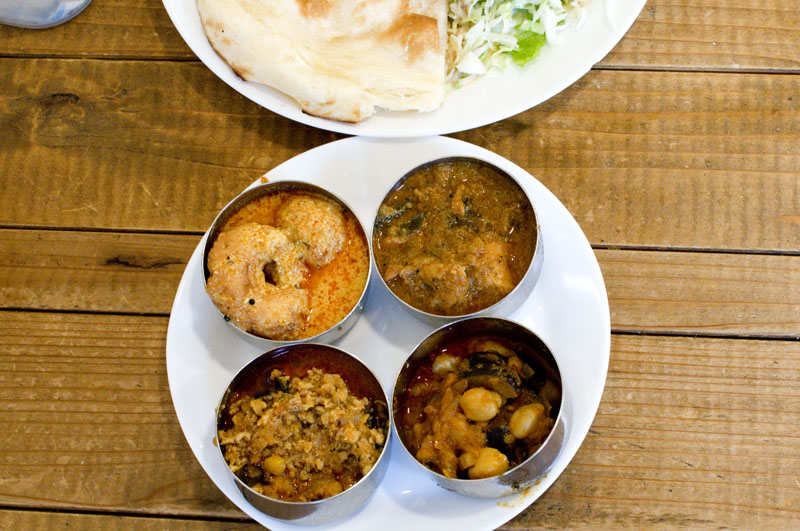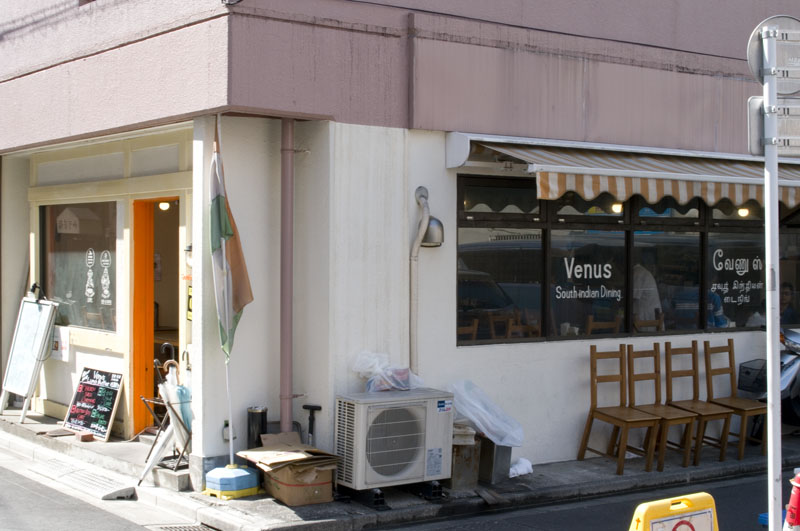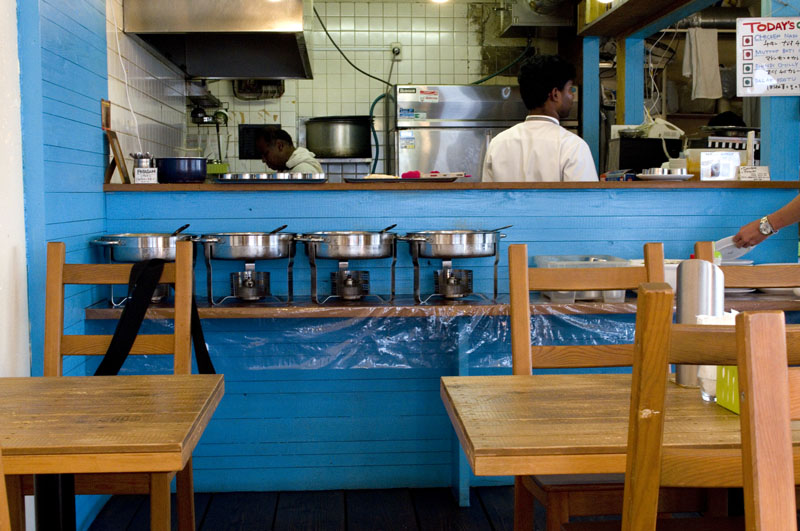 Given its location near Kyobashi, this restaurant is slightly more upmarket but the flavors pop just as vibrantly as the others. The generous portions of curries mean you will definitely take advantage of the servers coming around the tables with offerings of more fluffy basmati rice. Try the fish molly or lemon chicken!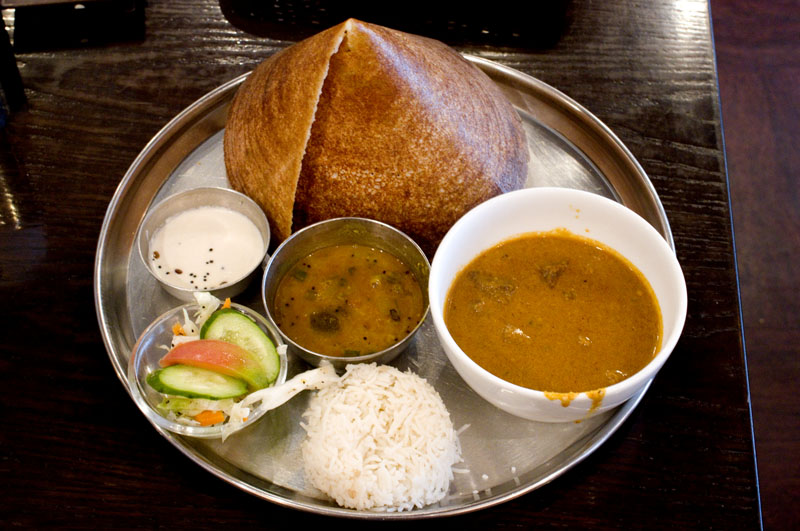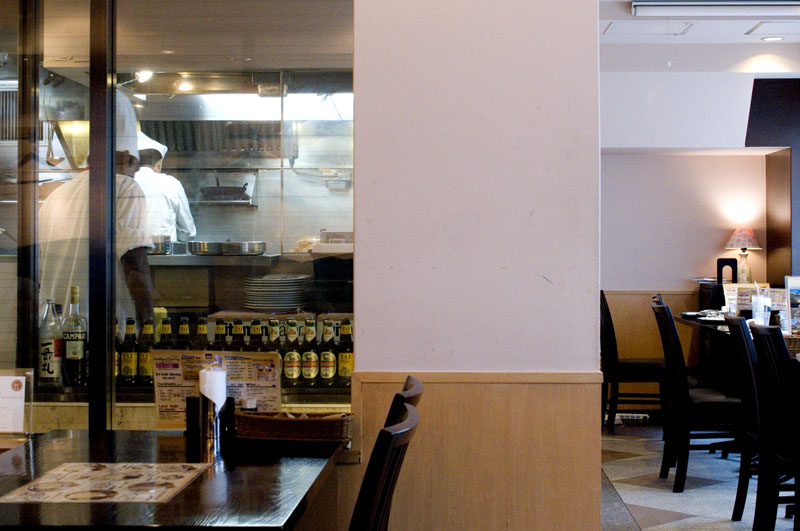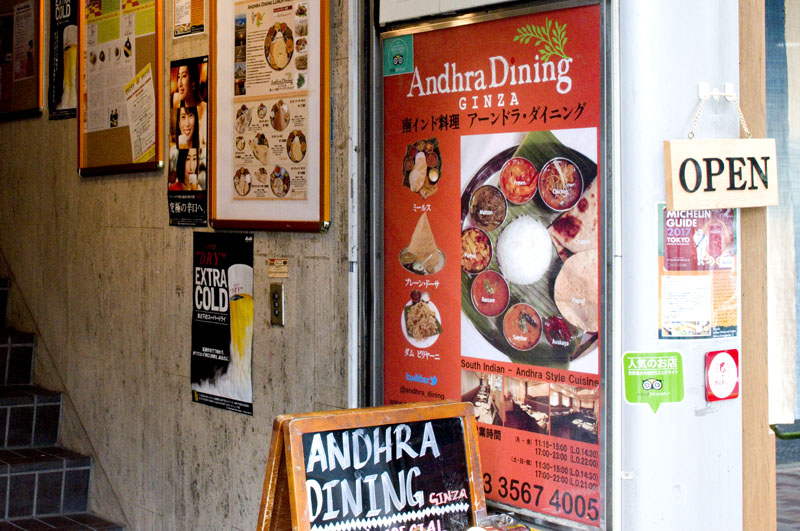 3. Dosa set meals at
Dakshin
(Bakurocho)
The dosa set is a very filling bargain here, along with the chicken or mutton biriyani and the Kerala fish curry with basmati rice. You can watch the chefs at work on the first floor or take in the view of the rag-trade area from the window of the airy upstairs room.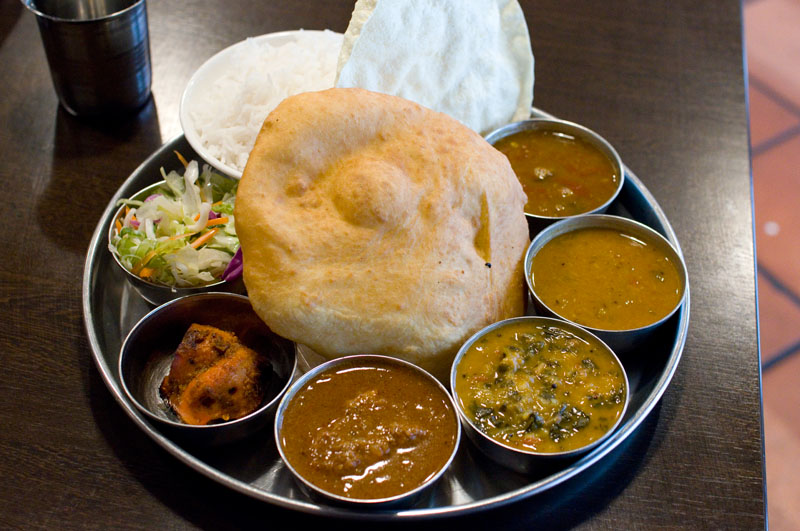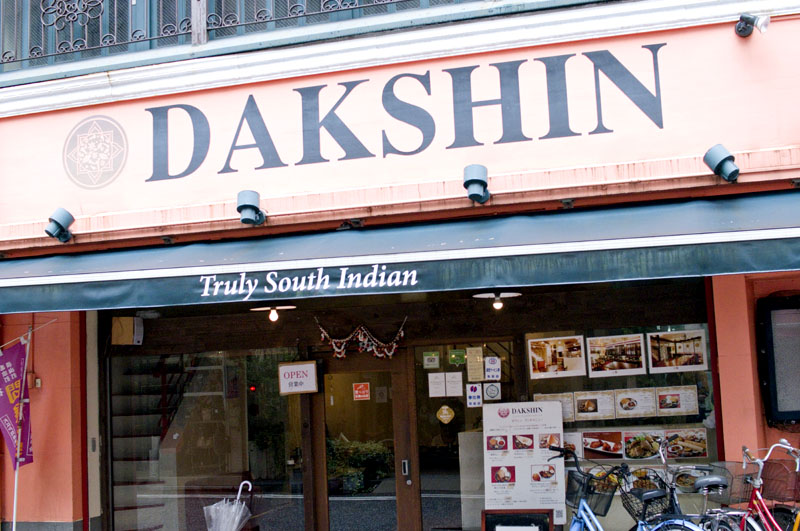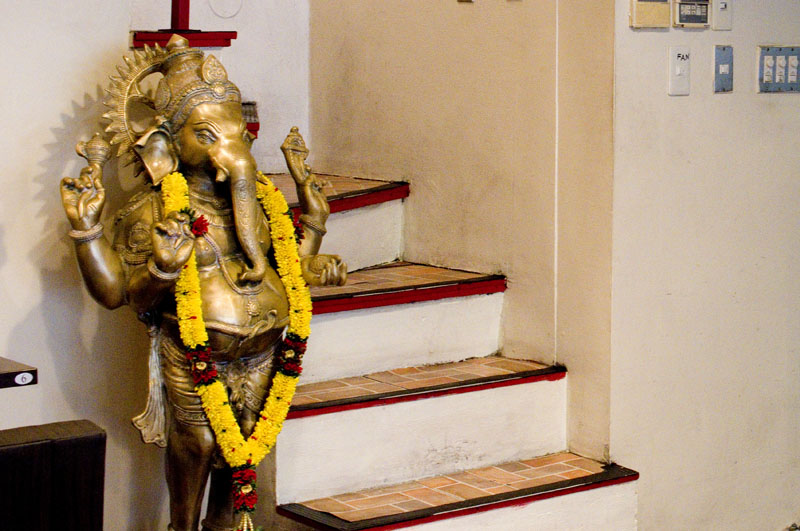 There is usually a line here for the real South Indian flavors at this Tokyo Station branch, but the turnover is fast so you can order while you're on line and be served as soon as you sit down. The regional staples such as meals, biriyani and curries are all packed with spices that make each mouthful an adventure.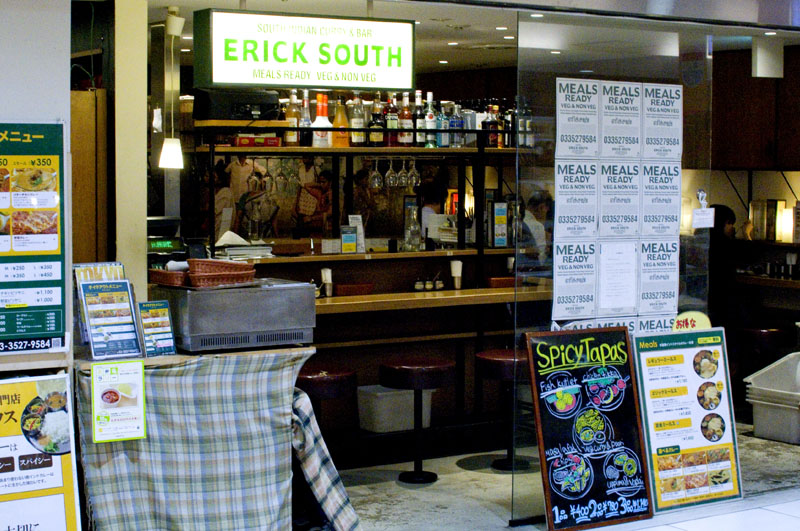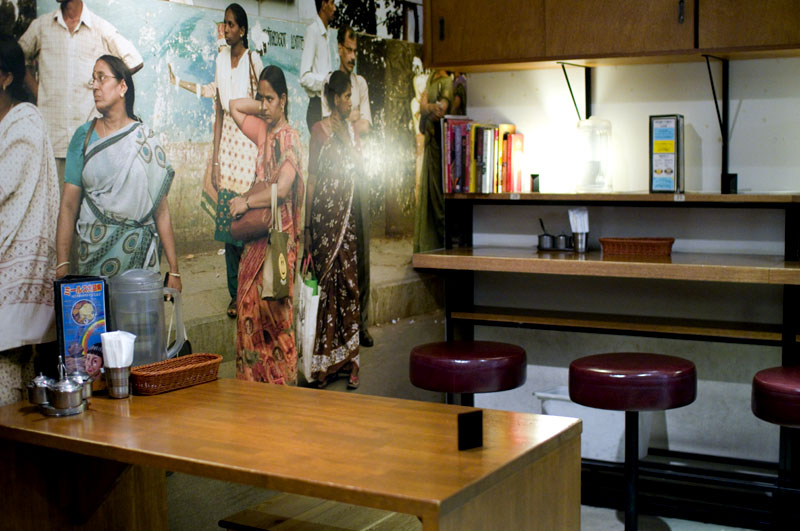 1. Hyderabad and Chettinad specialties at
Nandhini
(Uchisaiwaicho)
Word is out among the Tokyo Indian community about Nandhini - it's packed at lunchtime with people looking for a taste of home. You can get biriyani on Monday and Thursday for lunch, but the rest of the menu is packed with flavor too.
Try the dosa lunch with the curry of the day - usually a local delicacy from Hyderabad or Chettinad.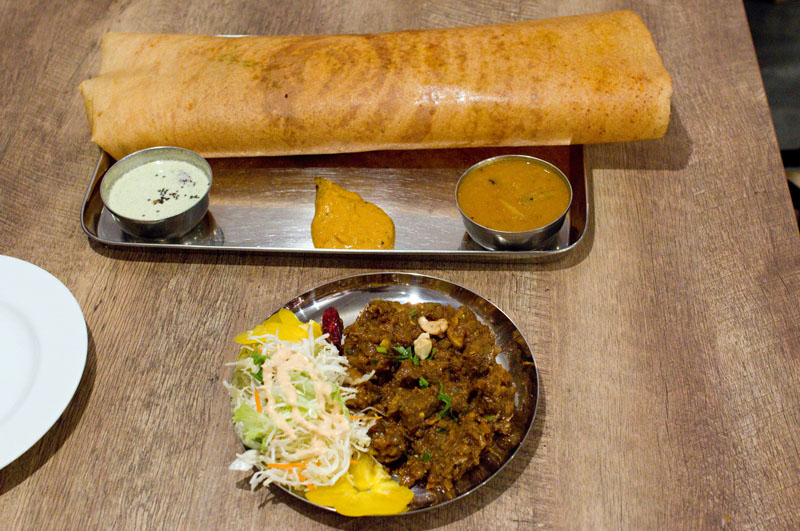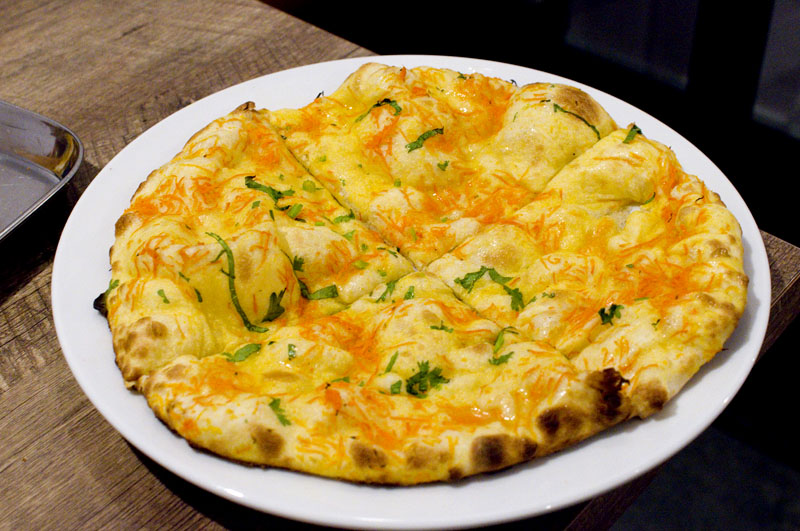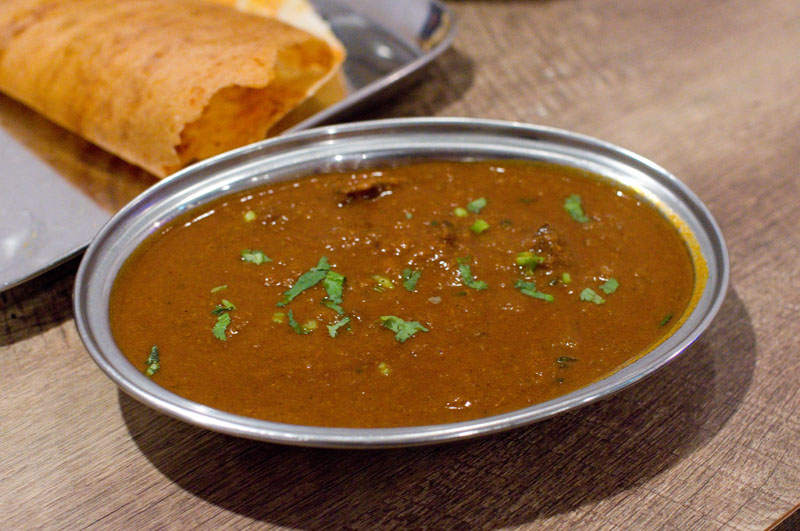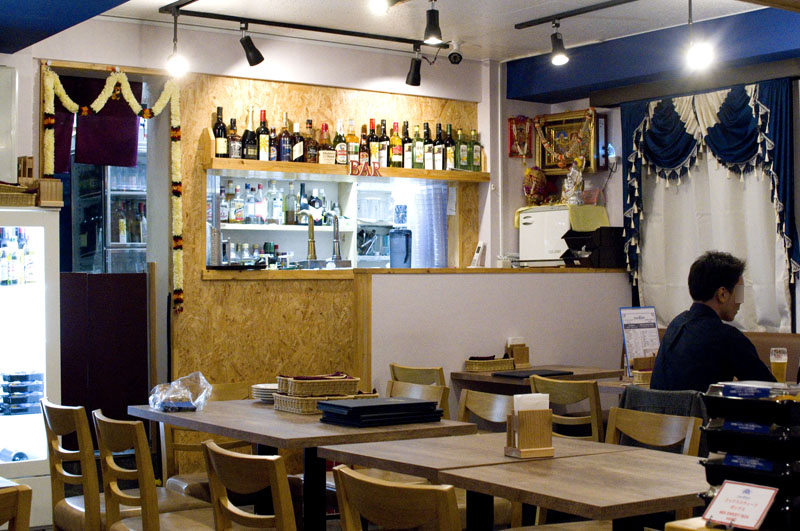 Taste-tested by
Tokyo-based bon vivant and dosa enthusiast Richard Jeffery