If you like visiting lots of museums and don't mind saving a bit of money, the Grutto Pass could be a good investment. It provides free admission to dozens of major museums like the Edo-Tokyo Museum and the National Museum of Modern Art as well as attractions like Hama-Rikyu Garden and Tokyo Sea Life Park.

There are also many smaller and more specialized museums like the Ancient Orient Museum and the Tobacco and Salt Museum - fun for quick 20-minute visits, but maybe less appealing if you're shelling out Y500 or Y800 each time. That's when free admission with the Grutto Pass really makes a difference.
How it works
The pass costs Y2200 and entitles you to free entry to around 70 museums and other attractions in the Tokyo area during any two-month time period. Here are a few highlights from the list of venues that accept the Grutto Pass. See the bottom of this page for
more details
.
Fresh-air destinations
1.
Edo-Tokyo Open-air Architectural Museum
is a massive outdoor facility housing dozens of preserved and reconstructed examples of Tokyo's Edo-area architecture. A reconstruction of an old merchant's district is one of the highlights.
2. It's spread out over a rather hilly 129-acre site, so visitors to
Tama Zoo
can enjoy an invigorating afternoon hike while they're inspecting the animals. Popular stops include the walk-in aviary, the Koala House, and the Insectarium, a tropical greenhouse filled with butterflies.
3. Sandwiched between Tokyo Bay and the skyscrapers of Shiodome,
Hama-Rikyu Garden
features two huge flower gardens and the only tidal pond in Tokyo, with a lock that controls seawater flowing in from Tokyo Bay.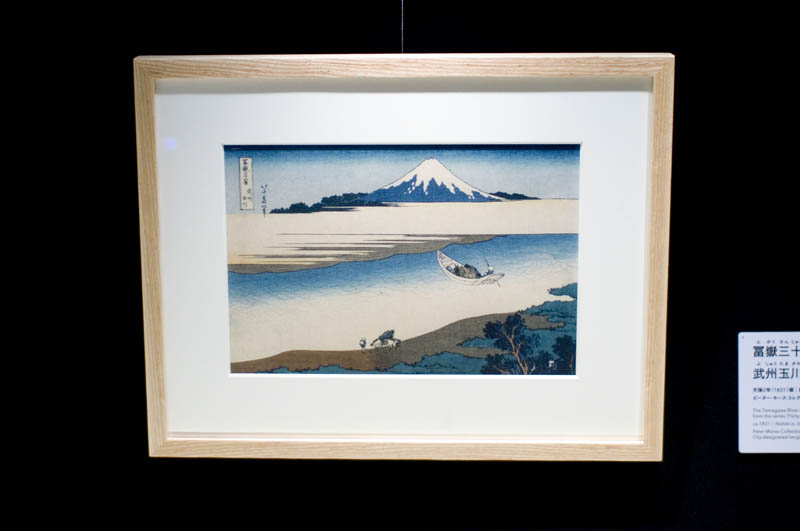 Ryogoku
4.. The
Edo-Tokyo Museum
is one of Tokyo's most impressive museums architecturally, and the massive interior includes a life-size replica of Nihonbashi Bridge along with numerous full-size recreations of life in old Tokyo.
5. Another visually stunning museum is the
Sumida Hokusai Museum
, devoted to Japan's most famous master of the woodblock print. [The Grutto Pass provides entry only to the permanent collection, not temporary shows, but there's still quite a bit to see.]
6. With its fairly small collection and hefty Y1000 admission price, the
Japanese Sword Museum
is mostly of interest to hard-core katana enthusiasts, but it's worth a quick look when you're in the neighborhood with a Grutto Pass.
Ueno
7. Located at the entrance to Ueno Park, the
Shitamachi Museum
is a fun, nostalgic peek into Tokyo life in the early twentieth century.
8.
Ueno Zoo
may not be the most modern zoo in town, but at least you can check out the very popular pandas that have become Ueno's mascot animals.
Kitanomaru Park
9. The six gallery rooms at the
Crafts Gallery
are filled with gorgeous ceramics and lacquerware, room-divider screens, metalwork and fabrics. The museum shop sells ceramics, textiles and jewelry from Japanese artists and designers.
10. The
Science Museum
is rather outdated compared to some of the more flashy science-oriented venues in town, but the exhibit devoted to the history of bicycles is unique in Tokyo and worth a quick visit.
11. Don't be fooled by the name - although the
National Museum of Modern Art
(aka MOMAT) focuses primarily on Japanese modern art from 1900 through the 1960s, they have a decent collection of contemporary art as well.
12.
Showa-kan
offers a unique glimpse into everyday life in Japan from 1935-1955 through old photographs, household objects and clothing from the era. The collection of posters, advertisements and magazine covers also serves as a showcase of mid-century Japanese graphic arts and design.
More details
The full list of places that accept the Grutto Pass for free admission can be found on the
Grutto Pass
page at Where In Tokyo. (Note that this covers only venues with some form of free admission, not venues with discounted admission.)
Passes for 2019 are on sale until February 29, 2020 and can be used for any two-month period until March 31, 2020. They are is sold at all the venues where it is accepted, and at other locations listed on their website. The pass is in the form of a ticket book, allowing use by one person only, with one visit per venue.